Post by tracyrcat on Nov 29, 2018 20:57:28 GMT -8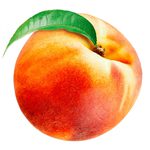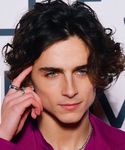 I agree. It's really ungracious and unprofessional of James Ivory to openly criticize Luca, especially since they collaborated for several years to get the film made and Luca holds Ivory in such high esteem. They both worked on the script but Luca gave Ivory sole credit which resulted in the long awaited Oscar win. James still seems disgruntled that his version of the film didn't get made even though it was his version that they couldn't get funding for. Luca pulled out a masterpiece on a tiny budget and got beautiful performances from the entire cast. Ivory should be showing professional courtesy to Luca from one director to another by keeping any criticisms or disagreements private.
As to what Luca achieved in this film from what André created, I completely believed in this world and wanted to live in it with those characters as if they were real people. In 1983, I was a 19 yo college student stumbling my way through life and trying to break free from strict, super conservative, religious parents. I would have died and gone to heaven if I had parents like the Perlmans. Watching this film, I practically fell in love with Elio's parents as much as Elio himself. They were progressive, educated, intellectual, cultured, polyglot, warm, loving and down-to-earth. Talk about dream parents! Maybe that's partly why this film hit me so hard. I really lived through the 1980's as a teen and young adult and this little world of the Perlman's represented my fantasy life.
Ivory just seems a bit bitter, and I don't get it. I know Luca changed some of the script, but they all created a masterpiece. And Ivory got his long-awaited Oscar - he was the only one who got one for this film. So I just wish he was a bit more grateful. But oh well.
I think the movie made everyone want to go to Italy and Crema! It was just so idyllic and what an amazing summer, to fall in love. And yes, the Perlman's were amazing parents. I am fortunate, I have great parents too. But they were definitely so supportive and loving to Elio and there relationship with each other was beautiful.